Thank You to all who participated in the Inaugural Cogence Clay Shoot held on June 9, 2023 at the Hill 'n Dale Sportsman Club in Medina
Team Awards went to:
1st Place: The team of Ruhlin – Lake Erie Electric
2nd Place: The team of Brennan, Mann & Diamond – Overmeyer Hall Associates – Brewer-Garrett
3rd Place: The team of Mars Electric
Individual Shooters Awards went to:
1st Place: Brian Mozena, Overmeyer Hall Associates
2nd Place : Jesse Morton, Lake Erie Electric
3rd Place : Scott Wagner, Regency Construction
And the 'Worst Piegon' award went to …  don't be silly, we'll never tell publicly!!
Flurry Shoot Award went to:
The team of Ruhlin – Lake Erie Electric
A little about the event:
A gorgeous, 72-degree day set the stage for an outstanding Inaugural Cogence Alliance Clay Shoot. The setting couldn't have been nicer for the 78 Cogence partners and guests who showed up at the Hill 'n Dale Club, a beautiful, private Sportsmen's Club in Medina.
Following lunch, welcoming comments and safety instructions, participants loaded into golf carts and headed to their respective stations.  Before it was over, each team had taken their turns shooting clay pigeons at 16 stations, each with its own unique design and shot angles.  All levels of experience were welcome, and everyone had fun as the air filled with the sounds of exploding clay pigeons.
After about three hours on the course, shooters returned to the clubhouse and were invited to participate in an exciting "Flurry Shoot".  Teams of 5 lined up to shoot a "flurry" of 50 clay pigeons launched sporadically from all directions.
The shooting activities were followed by a delicious barbecue beef and chicken dinner that made sure no one left hungry.  The awards presentation and raffle drawing closed out the memorable day.
We look forward to having this event again, and hope to see everyone from this years event and new faces next year.
We would also like to thank our sponsors again, your support helped make our inaugural Cogence Clay Shoot a success!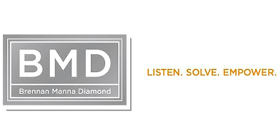 Enjoy a few pictures from the event: